The Stove Store carries a complete line of quality well pumps including self-priming jet pumps and submersible pumps.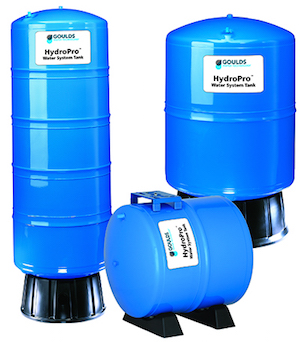 We also sell a complete line of diaphragm water pressure tanks and water quality treatment systems.
Goulds Hydro-Pro tanks provide years of dependable water system storage and delivery service. The efficient design reduces pump on/off cycles, resulting in longer motor and switch life, and reduced power costs. Each tank is factory tested and 100% air and water tight.
Don't trust just anyone with your well. The Stove Store has experienced certified MOE (Ontario Ministry of the Environment) technicians on staff, which are available 24/7 for professional installation and exceptional service related to your well, pressure system or water treatment systems.