Considering a new furnace or heating system?
Not sure what your best option is? Thinking you might need to replace your furnace? The Stove Store has experience converting from both oil and electric to gas. With electric we have seen savings of over $1000 per year making the return on investment around 4 years to pay for the complete system including installation.
Oil Furnaces
With oil furnaces becoming more and more difficult to operate due to rising fuel costs and insurance issues with everything to tank placement to age of the equipment. While oil furnaces can only operate up to 80%, an efficient propane furnace is a great alternative that gives you a smaller equipment profile saving you space and can operate up to 95% saving you overall fuel costs.
Heat Pumps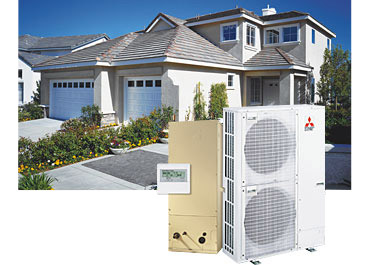 No access to propane? We can help with a high efficiency heat pump that operates down to -25c. Mitsubishi offers the Zuba system that operates as a heat pump or air conditioner all in one unit. The Zuba system is an economical alternative that gives a return on investment similar to Geothermal without any drilling.
The Stove Store Can Help
For home owners looking to replace furnaces, it can be a large decision, and one that they have to live with for the next 15 to 20 years. The Stove Store can help guide you to replacement furnaces you can both afford and gives you the comfort level that you are searching for.
Need to replace your furnace but don't have the money up front? That's ok The Stove Store offers financing to own with flexible terms that can be paid off in full at any time.
The Stove Store's experienced and licensed installation technicians are available to provide a professional and worry-free installation.
The Stove Store is a full service gas and cooling contractor. We are fully licensed and insured for both gas and air conditioning, and we specialize in replacement furnaces. You can take comfort in our ability to walk you through the process of changing out your existing furnace to a quieter more efficient furnace. The Stove Store offers replacement furnaces for the following applications:
Gas to Gas furnaces
Electric to gas
Electric to Electric
Oil to gas
Oil to heat pump
Call today and ask about any current promotions or rebates or to book a free estimate, or stop by our showroom for expert advice.