Hearth Pads

Premium hand-crafted hearth pads by By The Fire Hearth Products designed to compliment your stove and decor while providing essential hearth protection. These pads are easily installed by simply placing on top of your existing flooring. Download a By The Fire Brochure.
Child Gates / Hearth Gates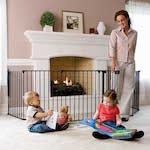 How do you keep your toddler safe from not only in-use fireplaces, but also the hard, sharp hearth corners, dangerous tools, dirty logs, and/or gas starter keys? A hearth gate, of course.
Eco Fan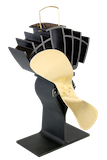 We're a big fan of Eco Fan, and so are the many thousands of customers who have purchased them over the years. Made for either wood or gas stoves, these fans do not require electricity, but instead operate from the heat of the stove. They move up to 150 CFM (cubic feet per minute) of heated air, circulating the heat from a stove out into the living space. Made by Caframo, an Ontario, Canada-based company, they are also an excellent conversation starter. ("You mean it runs with no electricity"?)
Fireplace Controls / Remote Thermostat Controls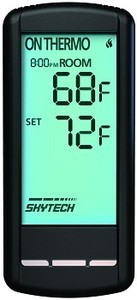 Multiple control options for your gas, propane or pellet stove, fireplace or insert. Contact us today to upgrade or replace your existing wall thermostat or hand-held remote control.
Other Products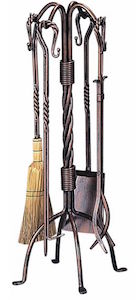 Tool Sets
Fireplace Screens
Spark Guards
Hearth Rugs
Wood Carts
Log Carriers, Holders & Baskets
Coal / Ash Buckets
Wood Storage
Andirons & Grates
Hearth Gloves
Firestarters
Steamers, Kettles & Trivets
Hearth Candelabra
Doorway Fans
Glass Cleaners
Pellet Fire Starter
Window and Door Gasket
High Temperature Paint
High Temperature Silicone & Sealants
Chimney Rods & Brushes
Pellet Rods & Brushes
Chimney Caps
Bird Screens
And More…