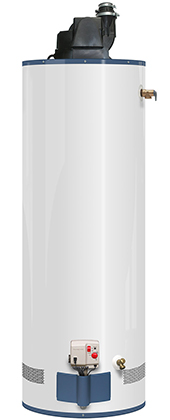 While the common image of a broken water heater is the infamous cold shower, it can also affect heating, dishwashers, and many other parts of your home. At The Stove Store , our water heater repairs and maintenance services will address all functions and return a fully working unit that provides the right amount of hot water at the right temperature level.
Most hot water tanks are only good for 8-12 years, so check yours frequently for any visible warning signs such as rust or leaking water and call The Stove Store for replacement.
If you're building a new construction or simply replacing an old, ineffective water heater in Eastern Ontario, we're available to provide a full investigation and recommend solid water heater models based on the size of your home and how much use the water heater will get. Starting with an adequate model will mean less chance of broken water heater issues in the future.
If you have problems with your home water heater call us at 613-658-3101 and we will be there to get your hot water system working efficiently for you as soon as possible.
If your looking for a more advanced and energy efficient water heater, check out our Demand Tankless Water Heaters.