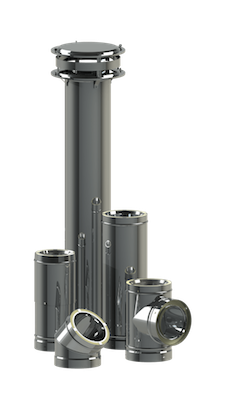 The Stove Store can supply all your venting and chimney needs.
We carry:
Single wall smoke pipe
Double wall smoke pipe
Pellet venting systems
High-temperature chimney (for wood burning systems)
B-vent (for low temperature uses ie: gas stoves or furnaces)
Stainless steel chimney liners
Direct-vent gas venting systems
Plus all parts and accessories
Our experienced and licensed technicians are available to provide a professional installation service or you can do it yourself.
We guarantee all of our work.