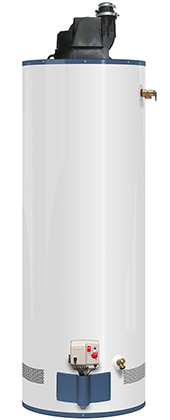 Most hot water tanks are only good for 8-12 years, so check yours frequently for any visible warning signs such as rust or leaking water and call The Stove Store for replacement.
The Stove Store supplies and installs all brands of water heaters. If you have problems with your water heater and it is under warranty, you can be sure that we will handle the problem promptly and ensure that you are fully covered under the warranty conditions.
We service all brands of electric, gas and oil water heaters. Call us today!!
If you have problems with your home water heater call us at 613-658-3101 and we will be there to get your hot water system working efficiently for you as soon as possible.
If your looking for a more advanced and energy efficient water heater, check out our Demand Tankless Water Heaters.